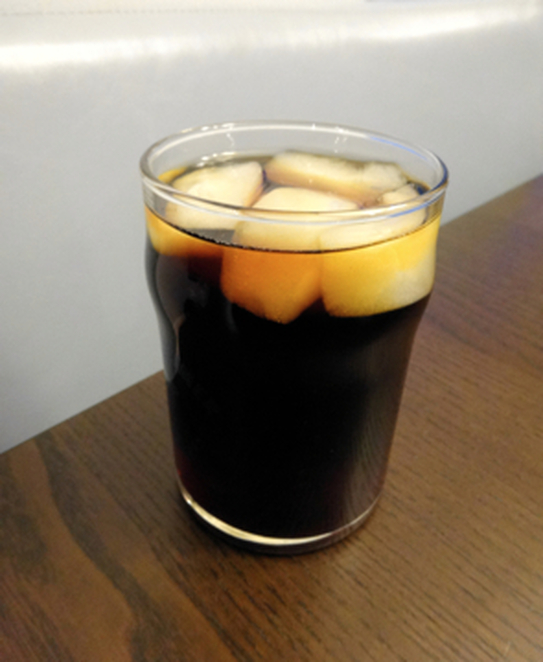 CRAFT ON DRAFT
We've been cold brewing our coffee (and teas) since 2008, and continue to get rave reviews from our retail customers and those who have had the opportunity to try our iced coffee at catered events. We're proud to announce a new delivery method for 2016- Nitrogen Fueled Kegerators serving Craft Cold Brewed Coffee & more at catered events.
Our growing fleet of kegerators can offer a variety of beverages for your next event, including:
- Cold Brewed Coffee
Served either "Flat" or "On Nitro," where we push the coffee through a Guinness Faucet to produce a thicker, creamier coffee. Yes, we can serve both styles at the same time.
- Cold Brewed Iced Teas
Any of our Iced Teas may be kegged and delivered to your event and served through our "Standard" faucet. We can customize any iced teas with additional flavors (Vanilla Blood Orange, Sweetened Iced Chai, and more).
- Sparkling Teas
We now infuse our Iced Teas with CO2, which allows you to serve some (non-alcoholic) bubbly. Our favorite so far: The Chai Tea Soda. And yes, we will start working on Cold Brewed Coffee Sodas in the Test Kitchen soon.
- Sparkling Water
Flavored Sparkling Water. Strawberry, Lemon, Lime, or Classic Seltzer. All of our Sparkling Waters are Sugar Free, and we use only fresh fruit to flavor our water.
PLEASE CONTACT US WITH ANY QUESTIONS ABOUT THIS POPULAR NEW SERVICE!